Budgeting Tips for Your Umrah Travel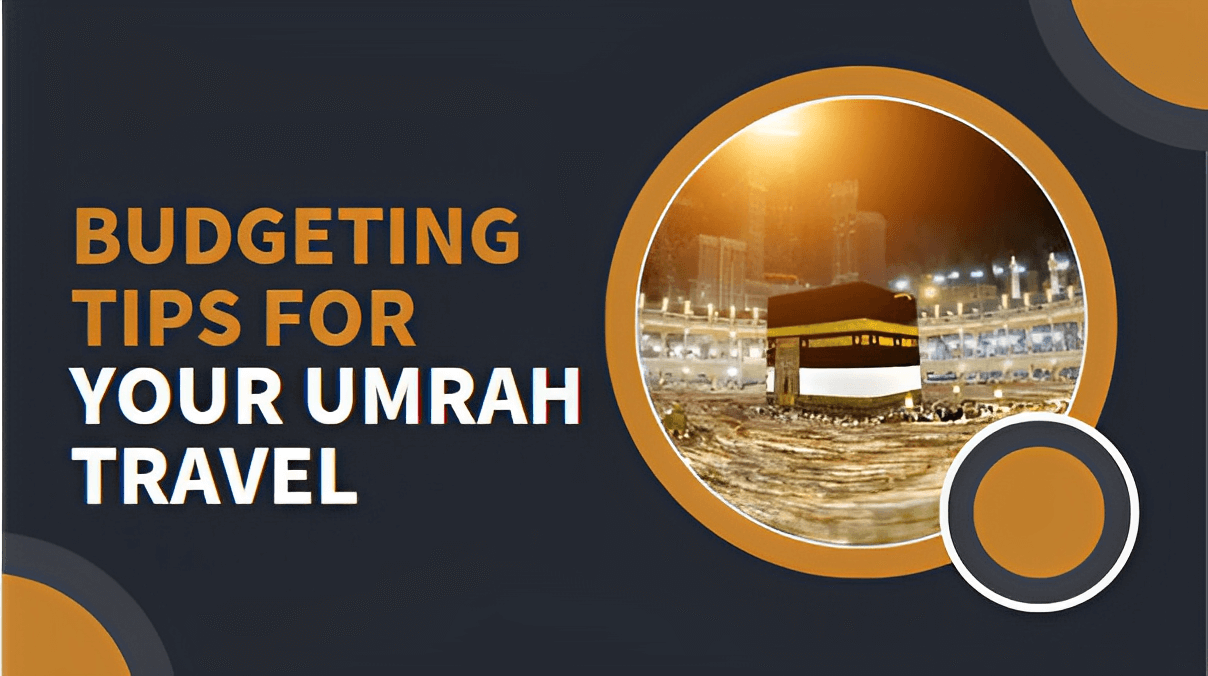 When it comes to travel, many people think about its expenses. Because too many costs make your budget go down if you don't plan already. Umrah Travel also requires a budget, just like other trips and tours.
Millions of Muslims perform Umrah each year because of its significance in Islam. They serve it due to its religious value and importance, as it can cleanse their past sins.
However, you must also know your budget when planning the Umrah journey. In this article, we will discuss some tips and guidelines to make your pilgrimage budget. From minimum budget to making examples, we will see everything. So, let's get started without wasting more time.
Check your budget, then plan your Umrah trip:
The budget range can be different for every Muslim. Some have an extraordinary budget, while some have a low. So, it's best to make a budget line in your mind and then plan your trip to Umrah. Once you have made your budget, it's time to determine what affects it. See the list below:
Flights
Accommodation in Mecca and Medina
Transportation between the holy cities (can be private)
Food and meals
Visa (can be electronic)
Umrah expenses (items, clothing, etc.)
Shopping
Book your flights in advance:
These tips will benefit you if you want to save more from your budget. Sometimes, when you book your flights in advance (6-8 months or one year), airlines will give you some deals and discounts. Most of the time, the same rule applies to accommodation. If you plan to go on peak season, booking your flights in advance is necessary. As late booking sometimes not available or more expenses.
Take your food with you during Umrah travel:
Food and drink are necessary during travelling. When you try to buy items at the airport, you will see many higher prices. To avoid this, make sure you have enough food that you can eat during the journey. Although the airline will provide you with meals according to time and schedule, you can bring them on your own. You may also take snacks and other drinks if you want. Moreover, try to eat in budget-friendly restaurants in Saudi Arabia. This is one of the best tips to save your money.
Make your expenses in Saudi Arabia:
Most Muslims do a lot of shopping in Saudi Arabia. They used to buy many items for their loved ones. Umrah is just a spiritual journey, not for spending on non-essential items. Do less shopping and buy only the essentials necessary, like Ihram, perfume, dates, beads, etc.
Let's suppose you are going to perform Umrah on a 7-day trip. How will you manage your budget? Look at the below example:
Flights: £1000
Visa: £120
Accommodation: £700
Transportation: £100
Other expenses: £200
Remember, this is just an example. Actual prices may vary and be different from this supposed example. However, according to this list, you can make your budget list.
Some other tips that may be very helpful for you:
You can make your travel arrangements in an organized group or group package.
Try to take advantage of discounts and deals at different locations and from airlines.
You can use credit/debit cards, which sometimes offer discounts.
Travelling in the off-peak season can lead to fewer expenses and budget.
Read Also: Average Typing Speed And Words Per Minute Explained
Conclusion
In conclusion, Umrah requires special arrangements and planning, just like other travels. Making a budget not only eases your trip but also gives you a comfort and satisfaction level. Taking advantage of each point would be best, giving you less budget. You can make the most of your pilgrimage by following the tips discussed in this article. This article helps you a lot, and may you have a memorable Umrah!