Tom Rotmans – Master Data Management Solution, Services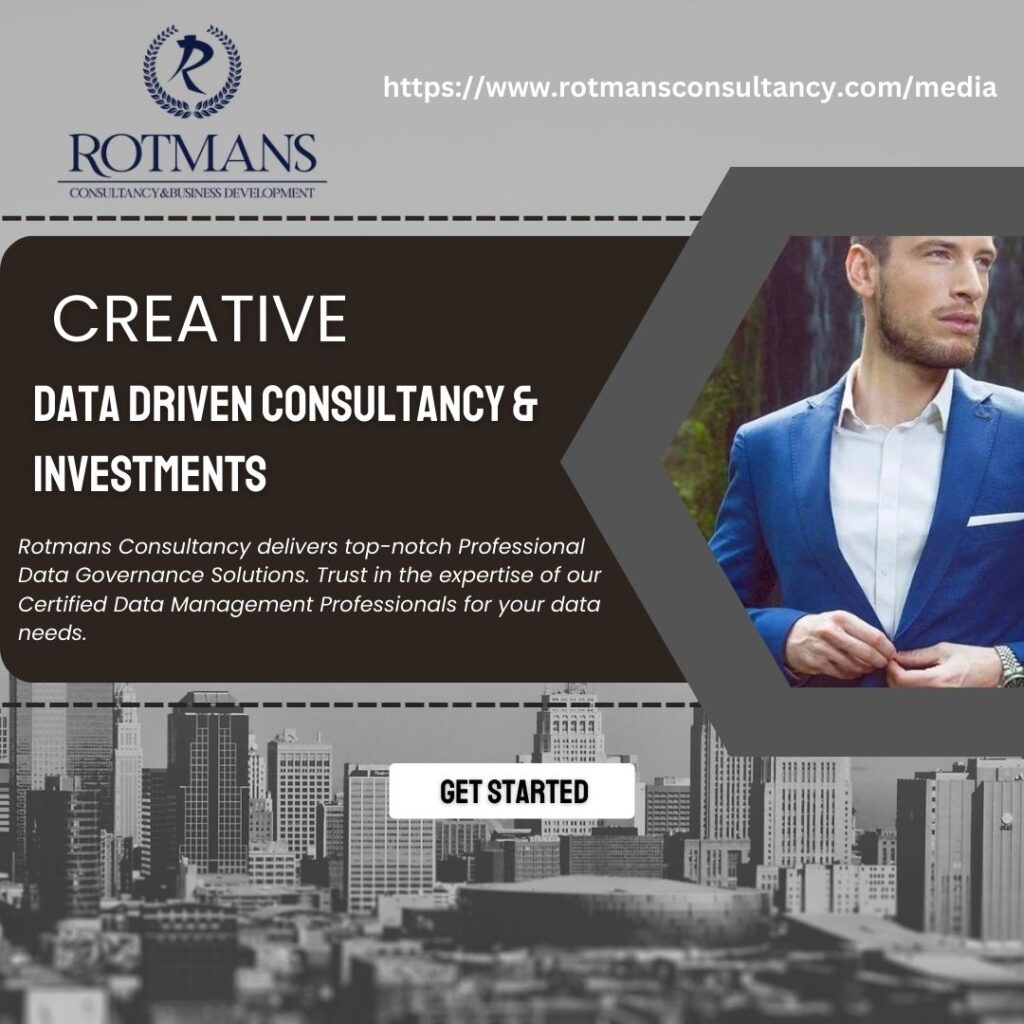 At Rotmans Consultancy, Tom Rotmans offers industry-leading Master Data Management solutions and services. Elevate your data management strategy with our expertise.
Do you face data challenges in your organisation? Do you currently have a sizable programme in operation that lacks effective governance or leadership? Do you dislike receiving low returns on your assets?
In the areas of Data Governance, Executive Management, Investment, Trading, and Market Analytics, Rotmans Consultancy & Business Development has more than ten years of expertise.
Rotmans Consultancy is dedicated to quality and is not simply another vendor of data governance services. Offering excellent data governance services that support businesses across numerous industries is something we are really proud of. Our path to greatness is steered by the straightforward yet effective notion of "Data Governance Simplified." We recognise that data governance might appear to be a confusing maze, which is where our
professionals come in to make it clear and effective for your company.
We promise to achieve maximum outcomes using customised remote services and a data-driven methodology without requiring you to use a significant amount of resources from the major consultancy firms. We deliver regardless of where you are in the world. Our strategy is quick and flexible. Only qualified and experienced consultants from our network are used when necessary. If you integrate us into an existing team, we're pleased to work together and offer suggestions for process enhancements.
Regardless of the industry your company operates in—manufacturing, retail, chemicals, trading, investments, or another—we are delighted to examine the situation and offer you high-quality services that will help you reach your goals. We aggressively advocate for sound stakeholder management and effective decision-making, and we avoid overanalyzing.
Business Elevation Through Executive Management Services
Every thriving organisation is built on strong executive management. At Rotmans Consultancy, we provide excellent executive management services in addition to data governance. Our seasoned professionals offer insights and tactics that boost decision-making at the highest levels of your business, streamline operations, and drive growth.
Data Governance Landscape Navigation
Businesses may traverse the complicated data governance landscape with the aid of data governance consulting companies. In this sense, Rotmans Consultancy shines by providing knowledgeable advice and realistic solutions. Our consulting services are made to fit your specific requirements, making data governance a strength rather than a problem.
Professional Data Governance Services for Your Company
Data is the lifeblood of enterprises in the digital age. Data governance is essential for assuring data quality, compliance, and security. Rotmans Consultancy provides exceptional Professional Data Governance Solutions that can revolutionise the way you handle and exploit data.
Mastering Data with Leading Investment Management Firms
Investment management firms play a critical role in managing massive amounts of financial data. Collaboration with top investment management firms is critical to ensuring data quality and security. This section investigates how such businesses excel at data management.
Please Go Here:- https://www.rotmansconsultancy.com/media